Accreditations and Affiliations

ASA
The American Society of Appraisers is a non-profit organization, incorporated in Delaware in 1952, in order to create an effective professional affiliation of appraisers from all disciplines, working in cooperation to advance the standards of the appraisal profession.

AIRA
The Association of Insolvency and Restructuring Advisors (AIRA) is a nonprofit professional association that serves individuals in the fields of business turnaround restructuring, bankruptcy, and insolvency. AIRA members are some of the most trusted and sought-after professionals in matters dealing with limited capital resources and deteriorating operating performance.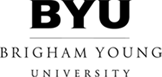 Brigham Young University
Brigham Young University is a four-year, private research university affiliated with The Church of Jesus Christ of Latter-day Saints. While the university's primary emphasis is on undergraduate education with 179 majors, it also has 62 Master's and 26 Doctoral degree programs.

Garvin School of International Management
Arizona State University's Thunderbird School of Global Management prepares students to enter the complex, but exciting market with specialized hands-on training in international management, cross-cultural relations, global political economy, and regional business environments.

Provisors
Over the past 30 years, ProVisors has evolved into a premier national network of trusted advisors who refer business to each other across 17 regions. All of our members benefit from an inclusive approach to membership growth and opening of doors to the value of diversity.

San Diego Bankruptcy Law Section
The Bankruptcy Law Section of the San Diego County Bar Association (SDCBA) addresses matters of interest in the area of bankruptcy. Members are served though CLEs and by access to listserve where they can then solicit information from other members.